Celebrating Black History Month At The LMS Gene Home Pop Up in Westfield White City
Looking for things to do in London this week that celebrate Black History Month and prioritise sustainability?  The LMS Gene Home Pop Up is now open. 
October is Black History Month where we celebrate the rich tapestry of Black heritage, commemorating the contributions and resilience of Black Britons throughout history. It's a time to reflect on a shared journey and honour the achievements of Black individuals who have shaped the nation.
Ahead of opening its doors to the public today at Westfield White City in London, the LMS Gene Home Pop Up, presented by the MRC Laboratory of Medical Sciences (LMS) hosted a private event to showcase what was to come. 
The party was hosted by comedian Rudi Lickwood who had the crowd in splits with his impeccable comedic timing, while Terrortone played a vinyl-only set pumped through their soundsystem. The kick-off set the tone for what promises to be a week filled with entertainment, enlightenment, and empowerment.
Crafted with meticulous care for the Black community, this week-long pop-up at Unit 1156 (previously the EE Store) features a diverse array of activities. Guests can look forward to insightful health talks tailored to the Black community and free NHS health MOT check-ups. 
A Little More About LMS:
The MRC Laboratory of Medical Sciences is not just a haven for biomedical research but also a nexus of collaboration between clinicians and scientists. Located on the Hammersmith Hospital campus of Imperial College London, LMS is closely tied with clinical, academic, and industrial partners, making it a vital cog in the vast machinery of the Faculty of Medicine. With its location in the bustling life sciences hub of West London's White City, LMS continues to spearhead innovative ideas and projects.
You can find the LMA Gene Home Pop Up at Westfield – White City, Unit 1156 (In between JD Sports and Ann Summers)
Planning Your Visit:
The week schedule boasts a real mix of community-focused events ranging from Michael De Souza, the mind behind the much-adored Rastamouse character, hosting morning readings, to a comedy night hosted by Science Show Off on Thursday at 7pm. 
Notably, STEM-focused women's network SISTEM will be taking over the space on Wednesday and will spotlight the invaluable contributions of Black women in STEM. Join them for an evening for Black Women in STEM of Wednesday 25th October at 6pm – this event is ticketed, get your ticket here. 
Tuesday 24th and Thursday 26th will see the Hello Love team taking over between 12pm-5pm. HELLO LOVE is a social enterprise promoting artists, brands, and charities. They offer a modern retail space emphasising global collaboration and societal change. At their core is the belief that Personal Sustainability leads to Global Sustainability.
They will be introducing their pioneering LIBRA a health platform designed to serve underrepresented groups in health care. Created to combat social bias and health disparities, it uses machine learning and Sustainable Intelligence™ to foster real-time communication between doctors and patients. Its goal is to create a more inclusive health system and address chronic diseases, with a special focus on ethnic minorities, women, and marginalised groups.
As the weekend beckons, Yasmin Nicholas will captivate attendees with her intriguing fusion of poetry and painting. To ensure a holistic experience, Cathy Edgar, an intuitive healer, will be offering a relaxing Gong Bath for those in search of some tranquillity.
If you're seeking a blend of culture, health, art, and well-being, the LMS Gene Home Pop Up is the place to be. Whether you're a comedy enthusiast, a health aficionado, or someone who simply enjoys good vibes, there's something tailor-made for you.
Getting There: 
Location: Westfield – White City, Unit 1156 (In between JD Sports and Ann Summers), 1081 Ariel Way, London W12 7GF
Date: Monday 23rd – Sunday 29th October 2023
Time: Monday – Saturday: 10am-9pm. Sunday: 12pm-6pm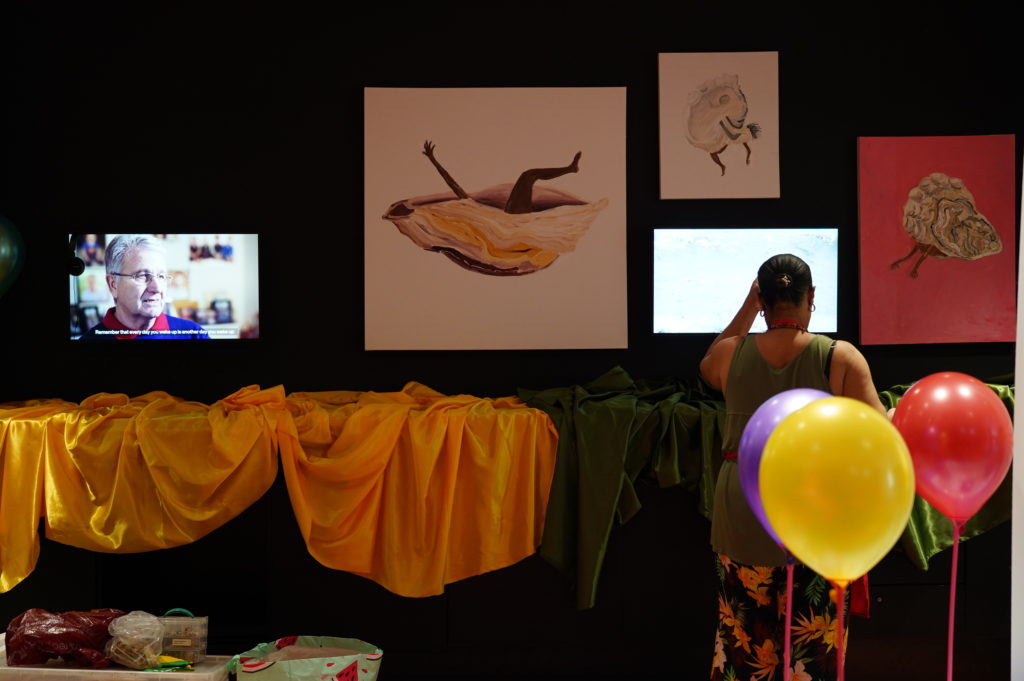 Our Bumper Sustainable Gift Guide Is Here & You Won't Want To Miss Out
Read More