5 Ethical Beauty Brands To Try Out
Are you tired of feeling guilty every time you apply your favourite lipstick or moisturiser? Do you feel like your skincare routine is not in line with your beliefs and values? Well, it's time to ditch those beauty products that harm our planet and embrace ethical beauty brands.
Why ethical beauty brands, you may ask? Well, first of all, they prioritise your health and the environment. They use more natural, non-toxic ingredients that won't harm your skin or the planet. And let's not forget the brands that are cruelty-free, which means that no cute bunnies or fluffy dogs were hurt in the process of making your favourite lip balm.
But that's not all! Many ethical beauty brands also give back to the community by supporting different causes, such as protecting the oceans, empowering women, and promoting animal welfare. So, not only will you look and feel amazing, but you'll also be contributing to making the world a better place.
And let's be honest, who doesn't love feeling good about themselves and the choices they make? By choosing ethical beauty brands, you'll be walking on sunshine and spreading love, happiness, and good vibes wherever you go. So, say goodbye to guilt and hello to ethical beauty.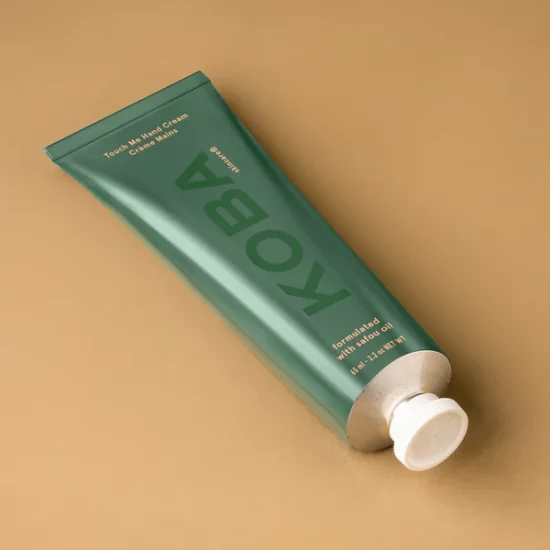 First up is KOBA skincare, the ingredient first French skincare brand, designed to boost hydration and introduce a new band of ingredients to the beauty industry. This aesthetically pleasing brand was born from a mission to simplify skincare with results-driven routines and naturally active ingredients, whilst giving back to the planet.
Sustainability is one of their key pillars – they developed their products with one of the world's best labs to ensure our formulations were clean, safe and clinically effective without compromising our sustainable efforts. All of their formulas are from nasties like parabens, sulphates, mineral oils, PEGs and synthetic fragrances.
WE LOVE: Touch Me Hand Cream £35
Neal's Yard is a heritage brand who have been harnessing the power of the finest natural and organic, ethically sourced herbs, botanicals and essential oils for over 40 years! They are dedicated to trading sustainably and ethically; treating people fairly, whether they are suppliers, customers or staff members. From the first Soil Association organic beauty products, to marking their 10th anniversary of becoming the world's first CarbonNeutral® high street retailer, they keep pioneering in support of people and the planet.
Biossance is the clean beauty brand that uses biotechnology to create skincare products that are effective, sustainable and safe. They have partnered with CarbonFund.org, planting trees and funding reforestation efforts to offset every order shipped, saving 22 tons of CO2 from entering the atmosphere each year. Their packaging is completely recyclable and the outer cartons are made from renewable sugarcane paper, without inks or dyes that could affect recyclability; they have made a commitment to be zero waste by 2025!
WE LOVE: BIOSSANCE SQUALANE + VITAMIN C ROSE OIL £55
Ren Skincare have been a pioneer in the clean beauty biz for a while now, delivering high-performance products with clinically proven results from nature's most powerful and kind bioactive ingredients – always formulated with sensitive skin in mind. Sustainably sourced formulas in zero-waste packaging

WE LOVE: Ready, Steady, Go AHA Tonic £16
Sitting at the intersection of sustainability and design, the brand already boasts a well-established hair accessories line of clips and combs made from cellulose acetate – a plant derived plastic. The launch of the Signature Solid Shampoo + Clean Case represents the next step in redefining your daily routine – one which offers highly effective cleansing and nourishing for the hair and scalp across all hair types.
WE LOVE: Signature Solid Shampoo (£22)