6 Pieces To Add To Your Workwear Wardrobe From Everlane's "Dressed Up Daywear" Collection
It's no secret that when it comes to living more sustainably we need to change our relationship with the way we consume, especially when it comes to the consumption of footwear and apparel. It's estimated that around 350,000 tonnes of clothing ends up in UK landfills each year. So, how can we elevate our wardrobes without costing the planet? Well, by striving to buy less and buy better.
Seeking out brands that offer long-lasting quality over quantity and who care about people and the planet is a great place to start. And US brand Everlane's new capsule collection 'Dressed up Daywear' could be the perfect solution for all your everyday timeless wardrobe staple needs.
Now in its thirteenth year, Everlane is all about exceptional quality, ethical factories and radical transparency. Creating simple, sustainable and stylish pieces from materials like Tencel and organic cotton.
Their latest offering of everyday styles is designed by their new Creative Director Mathilde Made and features five new iconic dresses as well as restocked best-sellers such as the Oversized blazer and Way-high pants. This curated capsule collection is durable, lasting, and perfect for the season.
Ribbed Mock Neck Midi Dress £192
The weather is giving us more mixed signals than our latest crush, so the Ribbed mock neck midi dress is ideal for those sunny, but not quite so warm weekdays in the office. Made with 65% viscose and 35% recycled nylon for a comfortable stretch.
There's no denying that the wrap dress is the ultimate office wardrobe staple. Need to look put-together and polished in an instant? Wear a wrap dress, want to look put-together and polished in a relaxed mood? Wear the Everlane Ribbed wrap midi dress. 
Italian Leather Day Loafer £140
Who doesn't love a loafer? The perfect shoe to elevate your office or weekend wardrobe. These super comfy slip-ons are crafted from 100% Italian leather for that extra sense of luxury and longevity.
With its lightweight and soft-to-touch fabric, the Way- high drape pant may be your new work bestie. Made from 60% TENCEL™ Lyocell and 40% Cotton they're the perfect trousers for your spring/summer wardrobe.
Improving our relationship with how we consume fashion means buying less and buying better. But, we should also look to buy high-quality pieces that offer us a lot of versatility. Like the City stripe midi dress made from post-consumer plastic bottles. Wear it solo in the summer or layer it up with jackets, cardigans or shirts throughout the colder months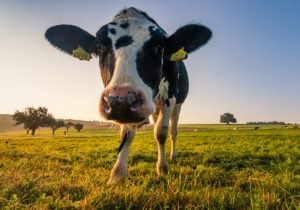 Even though a growing number of the population are opting for plant based diets, high end butchery is on the rise, so we want to know if you can be conscious and still consume meat?
Read More