Tomato Girl…Tik Tok's Hottest Trend In Your Home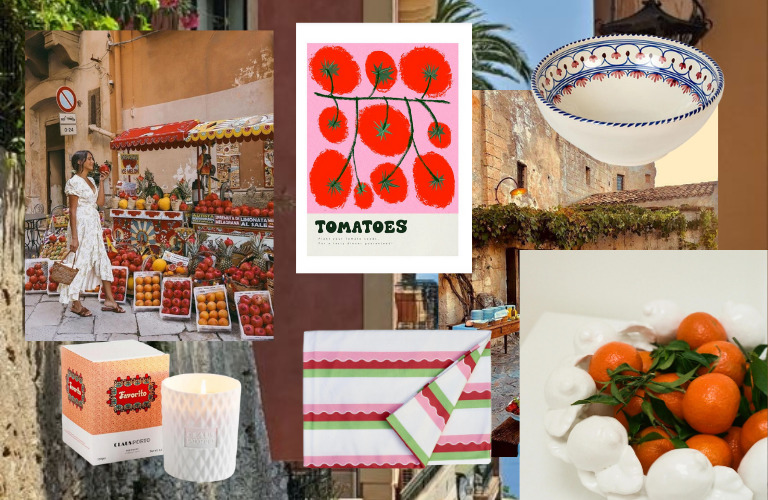 New trends are popping up on what seems like a daily basis and just as our fixation with Barbiecore appears to be declining, we have a new trend to watch out for. The "Tomato Girl Summer" aesthetic has been a TikTok sensation with regards to fashion, but what about for your home? 
Unsure about what a Tomato Girl Summer aesthetic actually is?  Think long, dreamy, summer evenings in Tuscany or the south of France (a far cry from our "great" British summer time), headscarves, a Mediterranean lifestyle, enjoying good food, with good company in superb style. 
This is definitely the first trend the team at SI have been really excited about, because it's the first trend that appeals to our slower, more conscious selves as it leans towards a more nostalgic way of life, nodding toward the more considered European way of life.
If you want to achieve the aesthetic in your home all you need are a few key components.  Think linens, ceramics, summer serveware and motifs on all your homewares.  See our curation below…
We chat to Annie Phillips, founder of MBA about the launch of her first collection "Nana's Closet"
Read More